We're experts in all visa types for immigration to Australia
We have a range of migration, business and education services to meet the needs of our clients. Primarily, we're 'immigration Australia' visa agents and help people migrate to Australia from all over the world. Usually this is a result of an application we've submitted on behalf of our clients however, we can also assist new clients who have had a visa refused or cancelled and take a case to the AAT.
Whether you're an international student, a highly skilled migrant or business investor, our experienced, professional and friendly migration agents can assist.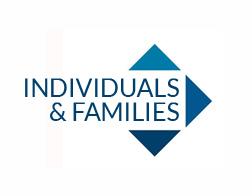 Personal Visas
We can assist clients with their immigration to Australia, from students to skilled independent, for families and investors. We're experts in all visa types.
We can also help with visa refusals, health and character concerns. We can assist with both onshore and offshore applications and we're able to discuss your case with you via skype.
Employee Immigration
If you're looking to sponsor an employee, it can be a daunting prospect to navigate the complex rules and legislative requirements. We make this process as simple as possible with expert guidance and checklists for all the documents you'll need.
We represent the business and our rates are very competitive. We cover everything from initial assessment of feasibility to specific instructions relating to evidence and complete preparation of your application.
Investor Immigration
There are a number of visas available for businesses and investors which include the business investor stream, business talent and significant investor visas. Each has its own legislative requirements but we can help you navigate through the jargon and submit the strongest possible application.
Student Immigration Australia
In additional to migration agents, we are also Qualified Educational Counsellors (PIERS) which means we can help students find the right course to suit them. We can structure a study program that suits your chosen career, location and family commitments.